2020
President's Day in Washington
Today is President's Day in the USA.
The Intrepid Wendell is deeply respectful of George Washington, who preferred to use the honorific "General" when being addressed. However, he was also the first President of the United States, a farmer, a distiller, a horseman, the husband to Martha Custis, and a gentleman.
His home at Mount Vernon, Virginia, is a short drive south of our K Street, Washington DC office suite. A few years ago, I bought a membership that allows exploration of Mount Vernon as often as I wish. Which happens to be pretty often. Whether I have time to spend an entire day roaming around or just have time to do a crossword puzzle seated on the back terrace that overlooks the Potomac River, I am always rewarded.
George Washington was deeply engaged in civility. We sometimes call this "manners" today. But to Washington, it was a way of life.
As a young man, he discovered a text called "Rules of Civility."  The origination of the document is cited to a 16th century French Abbott on the Mount Vernon website, but it is always difficult to trace old documents.
Washington copied "Rules of Civility" many times as a handwriting exercise. However, the handwriting practice was only a part of the purpose. It was the psychological ingraining of these rules into his nature that was at the heart of the matter. In fact, the rules made up a critical part of Washington's character.
Among my favorite rules are:
50: Be not hasty to believe flying Reports to the Disparag[e]ment of any.
56: Associate yourself with Men of good Quality if you Esteem your own Reputation; for 'tis better to be alone than in bad Company.
82: Undertake not what you cannot Perform but be Carefull to keep your Promise.
110: Labour to keep alive in your Breast that Little Spark of Ce[les]tial fire Called Conscience.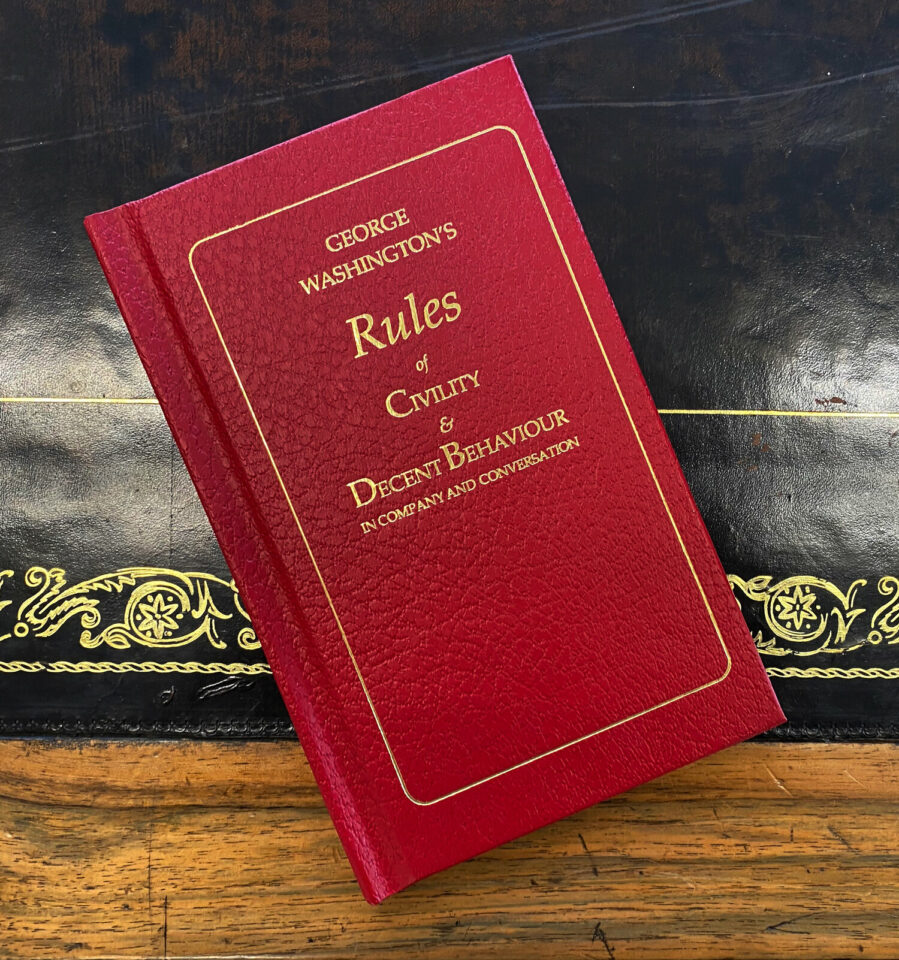 We hand out copies of this book in our office to anyone who would like one.  Please stop by and take one — and have a comfortable chat about "Civility."
The Intrepid Wendell
We Love To Share Your Joy