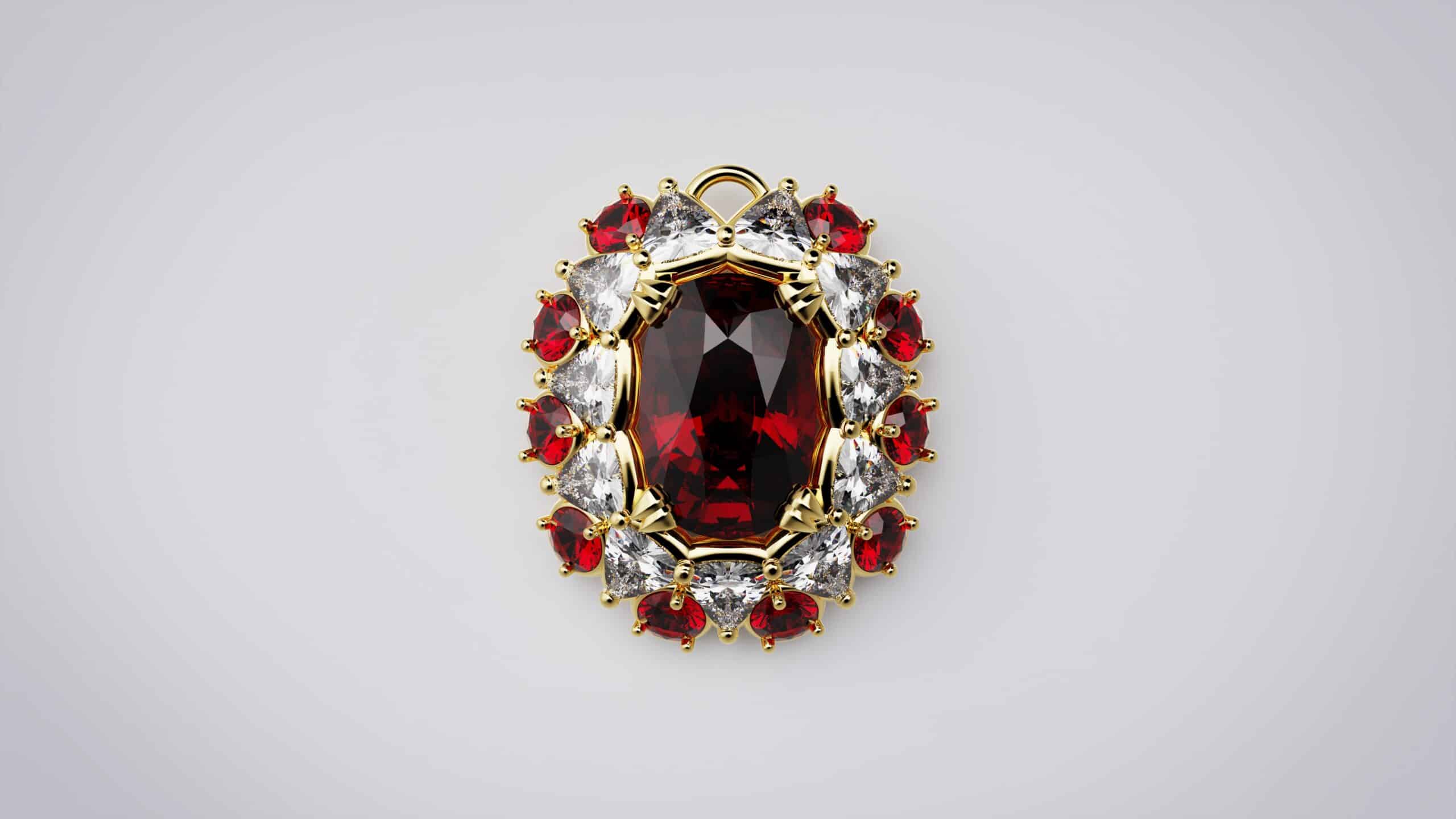 Ruby Jewelry
Rubies draw the eye in with a bold red that refracts the light when precisely cut. These fine gemstones have an undeniable allure that transforms the look of any piece of jewelry. With The Intrepid Wendell, you can elevate any bespoke piece with ruby's notable color.

Design With Us Today
The Origins and Meaning of Rubies
Rubies have held significance throughout history for their red color and symbolic meaning. Early societies believed that rubies held the power of life, and mentions of the stone in the Bible associate ruby with wisdom and beauty.
Just like sapphire, ruby is a variety of corundum. Chromium atoms give the stone its red color. The higher the concentration of chromium, the more intense the red color. These fine gemstones typically form in uneven layers of marble that develop in rock formations. The stone can also form in basalt rocks, though the higher iron content in these locations leads to a less intense color.
Elizabeth Taylor was known for her large collection of ruby jewelry, which featured famous Cartier pieces. The iconic ruby slippers from "The Wizard of Oz" are another significant part of ruby's history. Queen Victoria of Spain wore a ruby and diamond brooch. Rubies were often used for coronation rings, like the Queen Consort's ring from 1831. This ring moved through generations to symbolize the passing of the throne.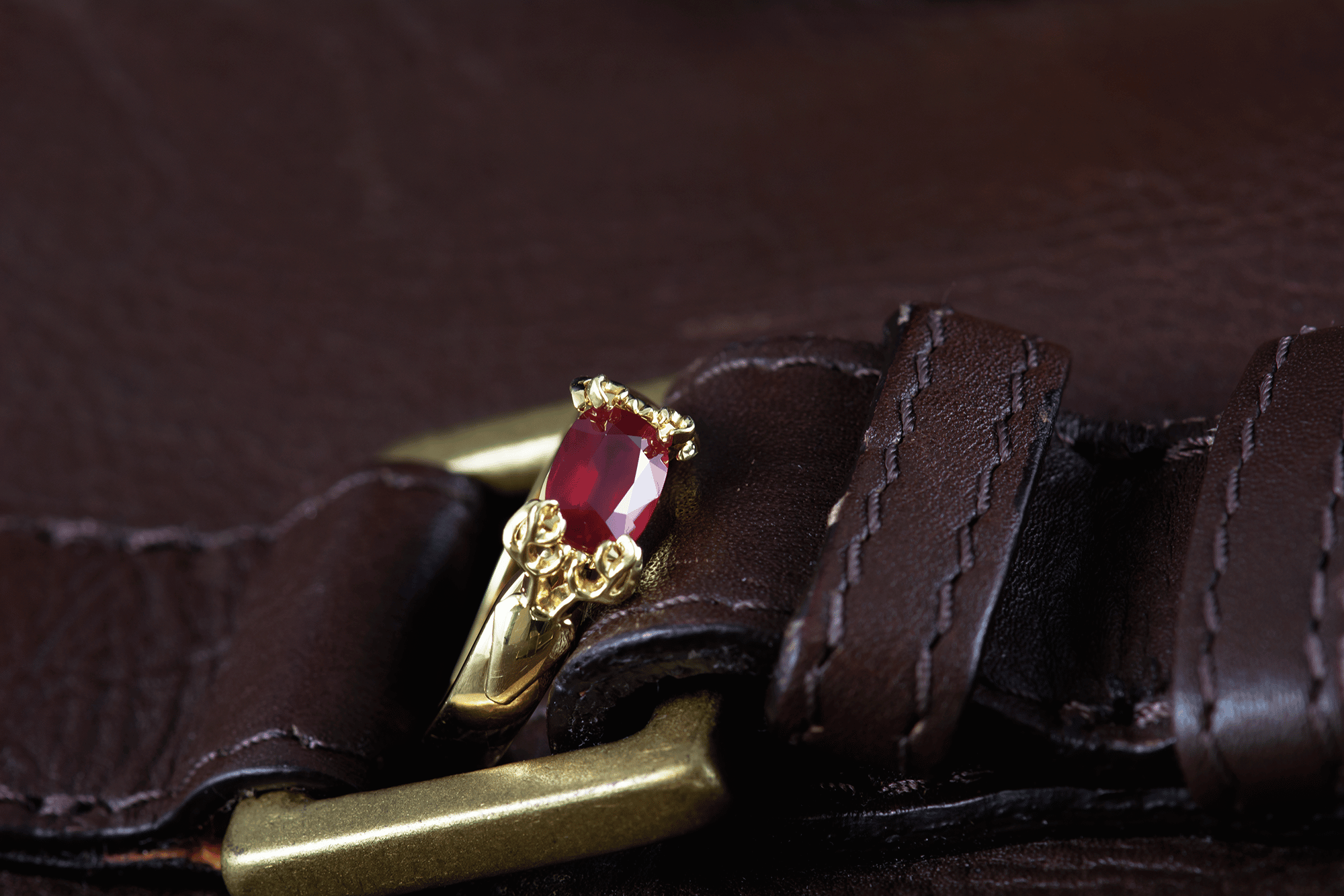 Custom Ruby Jewelry With The Intrepid Wendell
Rubies evoke a sense of luxury and passion with their red color. Adding this gemstone to your custom jewelry creates an eye-catching piece that elevates any jewelry collection and makes an excellent gift for a loved one. Our in-house GIA-certified gemologists verify every stone we use in our custom pieces to ensure your luxury jewelry has authentic rubies.
Illustrate your passion for your partner with a color that speaks volumes. Ruby engagement rings are popular custom pieces for their striking color. Rubies also make captivating necklaces and earrings that frame the face. As the birthstone of July, rubies and custom ruby jewelry are ideal for celebrating a birthday. These stones also represent the fifteenth and fortieth wedding anniversaries.
Bring Your Vision to Life
We source rubies from around the world to create gorgeous bespoke jewelry. With our in-house GIA-certified gemologists, we ensure every ruby is authentic and worthy of your custom piece. Contact us to bring your vision to life.
Design With Us Today