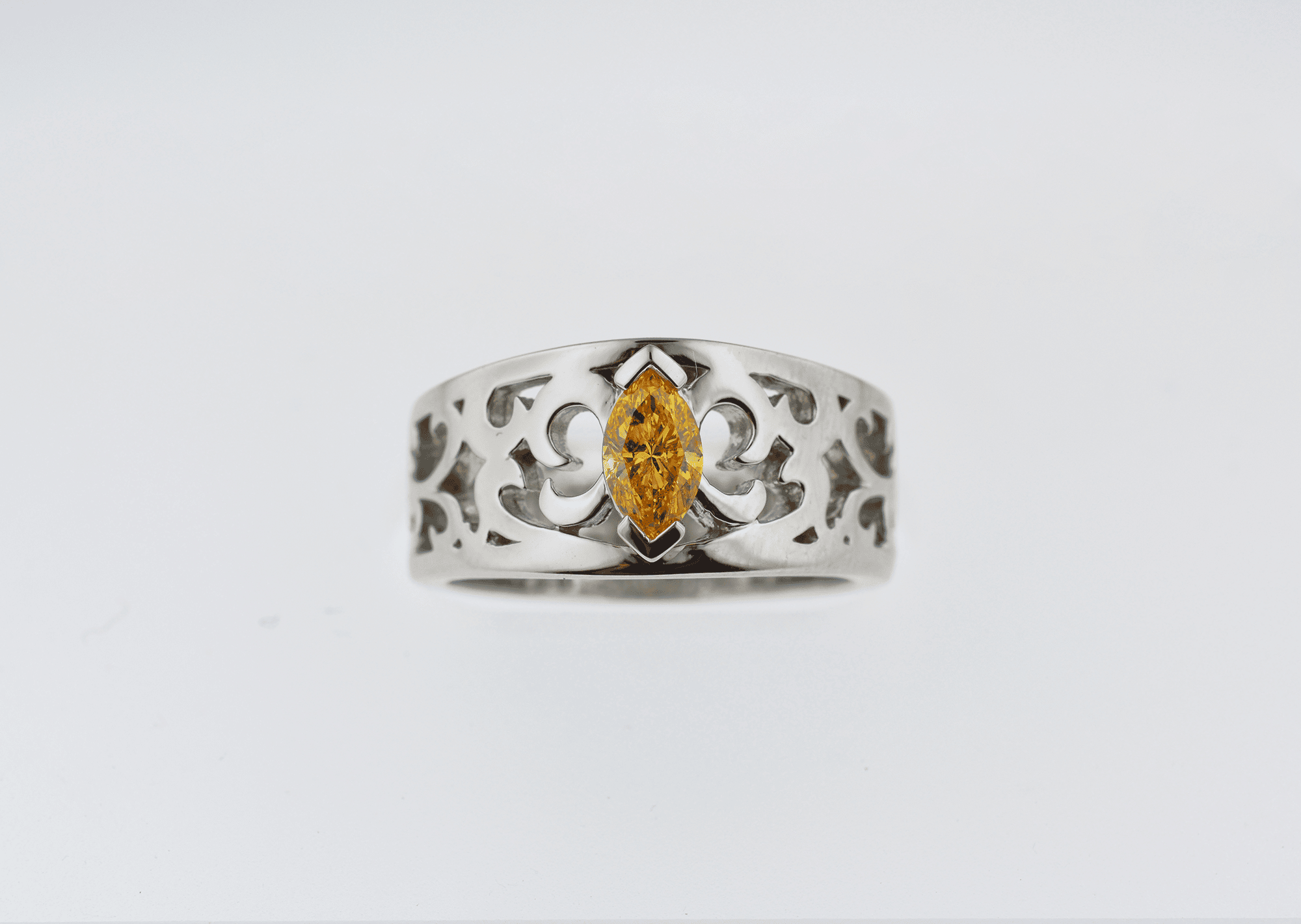 Fancy Color Diamonds
Colored Diamonds
Colored diamonds occur naturally when other elements bond with carbon during formation. The interacting component determines the diamond's color. Its levels influence the color's intensity. As with all diamonds, color impacts the value. Hue and intensity are also paramount with colored stones.
Our Gemological Institute of America (GIA) certified gemologists transform these precious gemstones into wearable works of art.
Design With Us Today
Trends in Colored Diamond Jewelry
Fancy colored diamonds are the epitome of elegance, sophistication, and high-fashion style. Today's options include a rainbow of colors perfect for creating a family heirloom, statement piece, or foundational fine jewelry with The Intrepid Wendell.
Bold Browns
Choose rich earth-toned colored diamonds ranging from cognac to chocolate to champagne. These colors are on-trend and in demand because they provide an unexpected and visually appealing contrast with certain metals, like rose gold. Their natural warmth complements many styles with color intensities varying from pale to deep. They're slightly more common than some other colored diamonds, which can make them an incredible value.
Awe-Inspiring Yellows
Yellow diamonds are currently sparkling on high-fashion runways and red carpets worldwide. Opt for hues ranging from light lemon to captivating canary.
Beautiful Blues
Symbolize loyalty and trust with a fancy blue diamond. Intensities span from icy pale blue to tropical aquamarine and intense violet-blue. More intense colors are rarer and in high demand by jewelry lovers worldwide.
Rosy Pinks
Pair today's pink diamonds with sophisticated rose gold for a combination that makes an elegant complement to a modern setting or offers charming nostalgia in a vintage style. These stones' natural rarity and romance make them highly sought after for colored diamond engagement rings.
Breathtaking Blacks
Add drama with a dazzling black diamond. These stones paint a striking picture with gleaming platinum and yellow gold, making them ideal for colored diamond rings. Black and gray diamonds also make a stylish statement as dangling chandelier earrings or solitaire necklaces.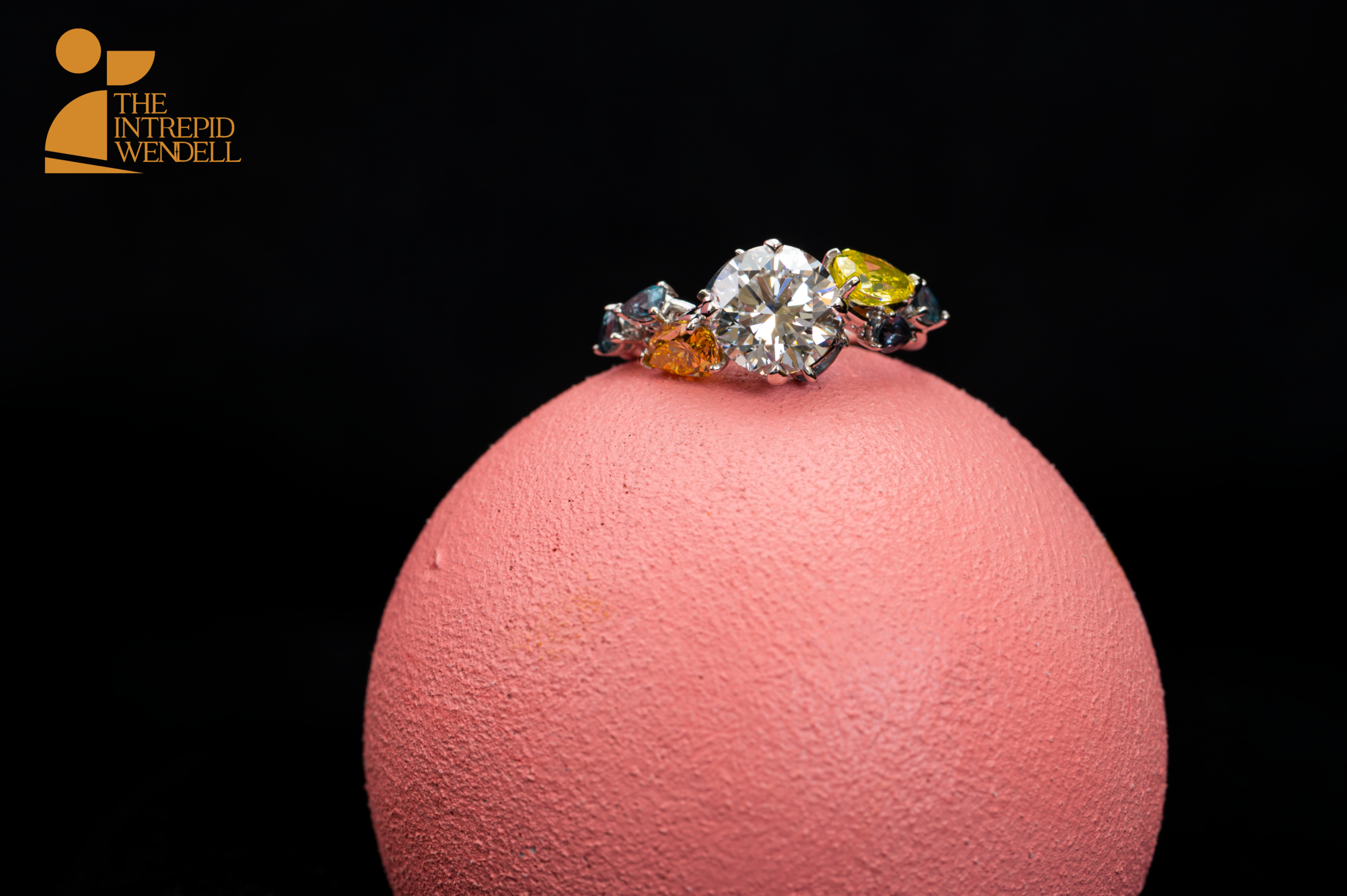 Our Custom-Designed Jewelry Process
When you're ready to design a custom piece featuring colored diamonds, choose The Intrepid Wendell for the personalized attention you deserve.
We begin with an exclusive design consultation where our gemologists learn about your desires and ideas. We'll work together to create a concept that tells your story and expresses your personality.
Once we've captured your vision, we'll showcase it with a digital model of your piece. You can visually review the representation and request changes to ensure it's everything you expect.
Finally, once we've handcrafted your jewelry, we will supervise the delivery so we can share your joy and delight about your one-of-a-kind piece.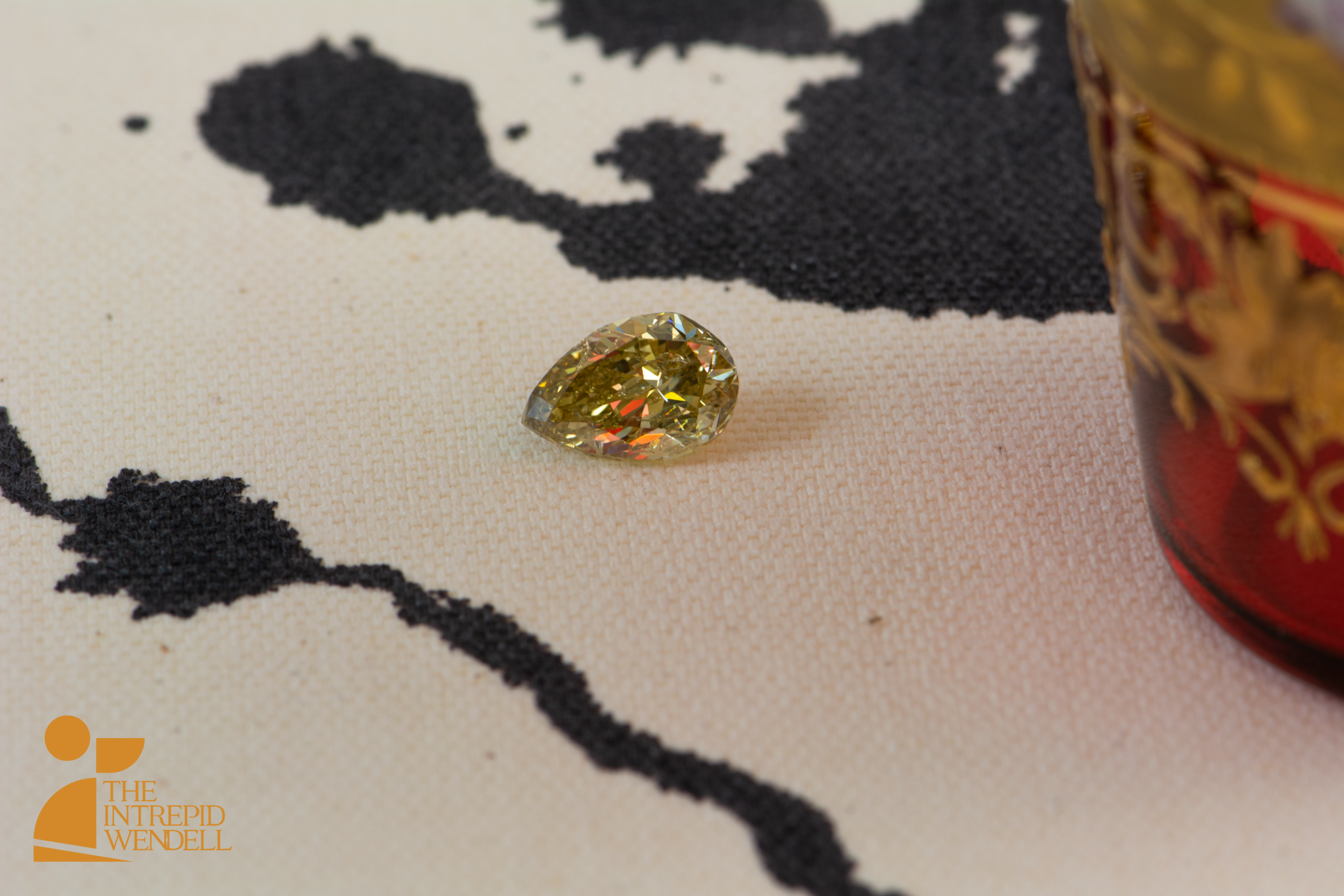 Exceed Expectations With Bespoke Colored Diamond Jewelry From The Intrepid Wendell
Design With Us Today
Tour our bespoke gallery, then request your private consultation online today.
Design With Us Today