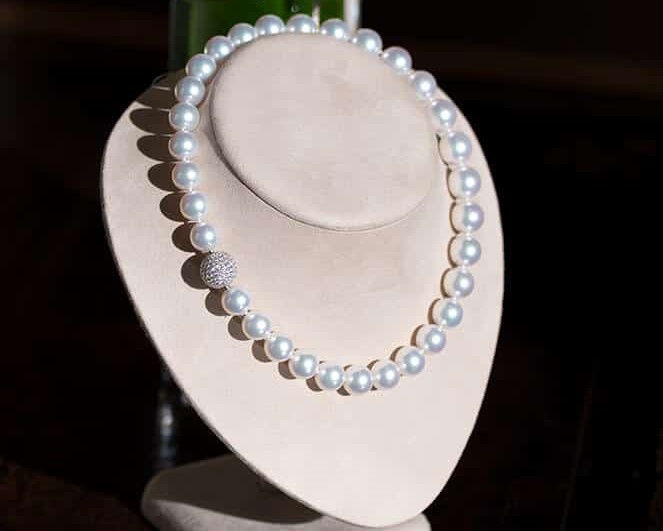 South Sea Pearls
Pearls are the only gems formed inside a living organism. Different oysters and bodies of water can affect quality factors like luster, shape, color, and size. South Sea pearls are one of a few pearl types that all have unique characteristics.
Design With Us Today
South Sea Pearl Characteristics
South Sea pearls are named for their origins. These pearls are usually found in the Southern Hemisphere near Indonesia and Australia, and in the Northern Hemisphere near the Philippines. South Sea pearls form in Pinctada maxima oysters, which need clean, clear water to form these pearls naturally. These oysters are much larger than others, allowing them to produce a much larger pearl.
South Sea pearls are commonly cultured but can still form naturally in Pinctada maxima oysters. To culture pearls, a round shell bead is implanted into the tissue of one of these oysters. In response, the oysters produce nacre, a lustrous coating that creates the pearl.
On average, South Sea pearls are about 12mm and range from 9mm to 20mm. The size is one of the most notable traits of this pearl type, but they are also valued for their roundness. Many South Sea pearls form a beautiful round shape, making them perfect for uniform jewelry. Baroque — or non-rounded shapes — can also form, which some people prefer for a more organic look.
South Sea pearls primarily develop in white and gold, though they can feature various undertones like yellow, pink, and blue.
Design South Sea Pearl Jewelry With The Intrepid Wendell
Pearls are classic gemstones that contribute to stunning pieces of jewelry. The nacre coating creates a unique look compared to other gemstones, allowing you to design distinct pieces for your personal collection or a loved one. The size and roundness of South Sea pearls are ideal for statement earrings, necklaces, and bracelets.
The Intrepid Wendell creates bespoke pieces with gemstones sourced from around the world. We find our pearls at the world's largest pearl market in Hong Kong, where we source South Sea pearls and other varieties. We can craft a unique South Sea pearl piece based on your vision. Our passionate designers will work with you to conceptualize your final design, and our experienced artisans will make the design a reality. We also have in-house GIA-certified gemologists to verify the quality of our pearls.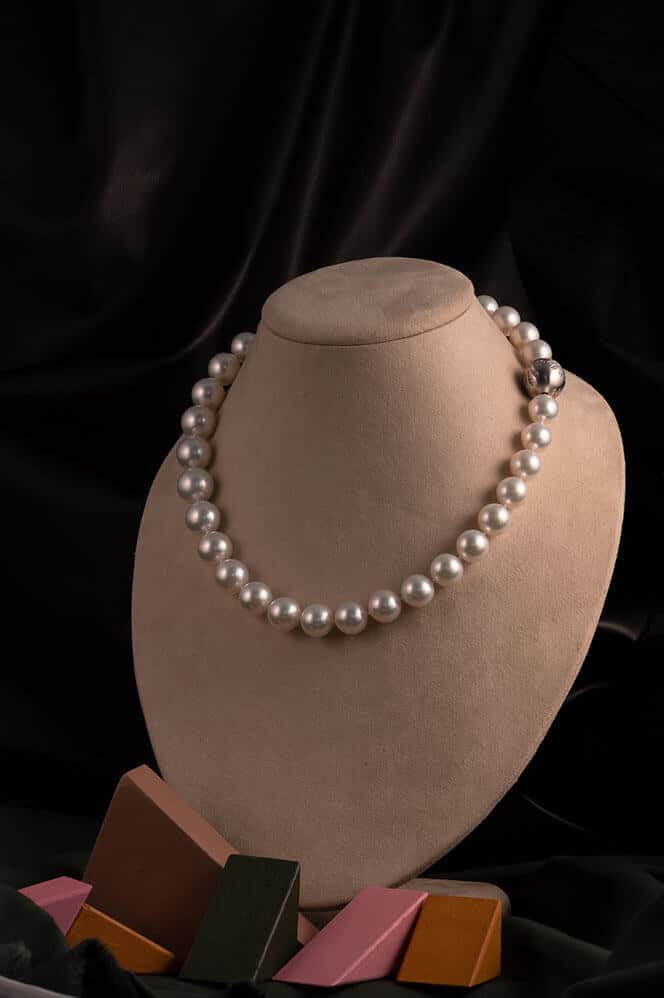 Start Designing Today
The Intrepid Wendell crafts exceptional jewelry with close attention to detail. Our fine gemstones — including South Sea pearls — play valuable roles in many of our bespoke pieces. Contact us to start designing your custom pearl jewelry.
Design With Us Today