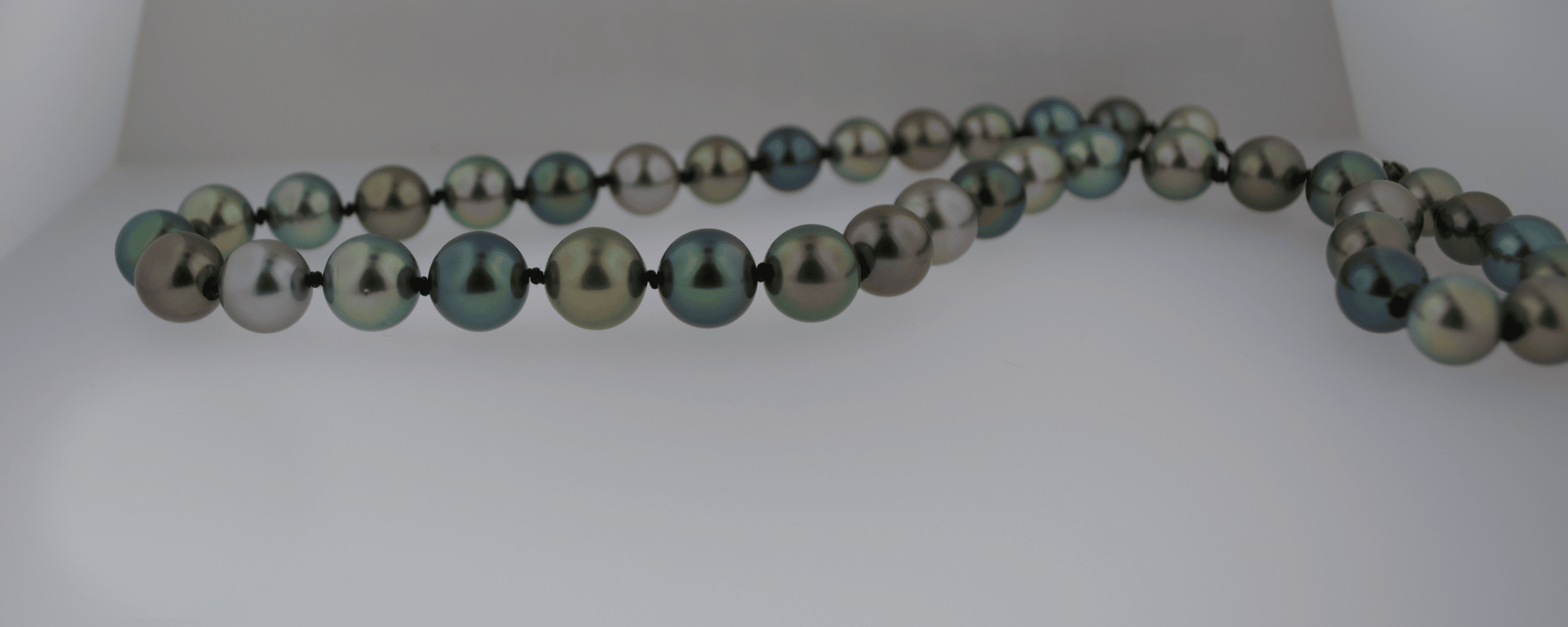 Tahitian Pearls
Pearls are classic and elegant, with a few varieties to choose from. The oyster type and geographical location affect the appearance of the pearl, creating different colors, sizes, and nacre thicknesses. Tahitian pearls — often known for the peacock variety — are an excellent option for custom jewelry.
Design With Us Today
Characteristics of Tahitian Pearls
Tahitian pearls are often called black pearls. However, this term only references the dark base color of these pearls. Tahitian pearls have a dark gray or black base with various overtones or secondary colors. The peacock variety has blue and green colors that change as the light hits the gem. Other secondary colors include green, silver, copper, and aquamarine.
Many people like Tahitian pearls for their "satiny" luster. The nacre or coating of the pearl is exceptionally thick compared to other pearls, making it harder for light to refract and reflect out of the interior. This phenomenon creates a soft glow.
Tahitian pearls are often cultured in the waters surrounding French Polynesia, off the coast of Tahiti and surrounding islands. These pearls can also be found in Mexico, and they are featured in John Steinbeck's novella "The Pearl". It takes eighteen to twenty-four months to culture Tahitian pearls and harvest them for selling. The Pinctada margaritifera black-lipped oyster is the only oyster that produces Tahitian pearls.
Tahitian pearls range from around 9mm up to 16mm, falling behind South Sea pearls in terms of size. These luxury pearls also form in a wide range of shapes. Rounded ones are most often sought after, but drop shapes and baroques are also used for jewelry.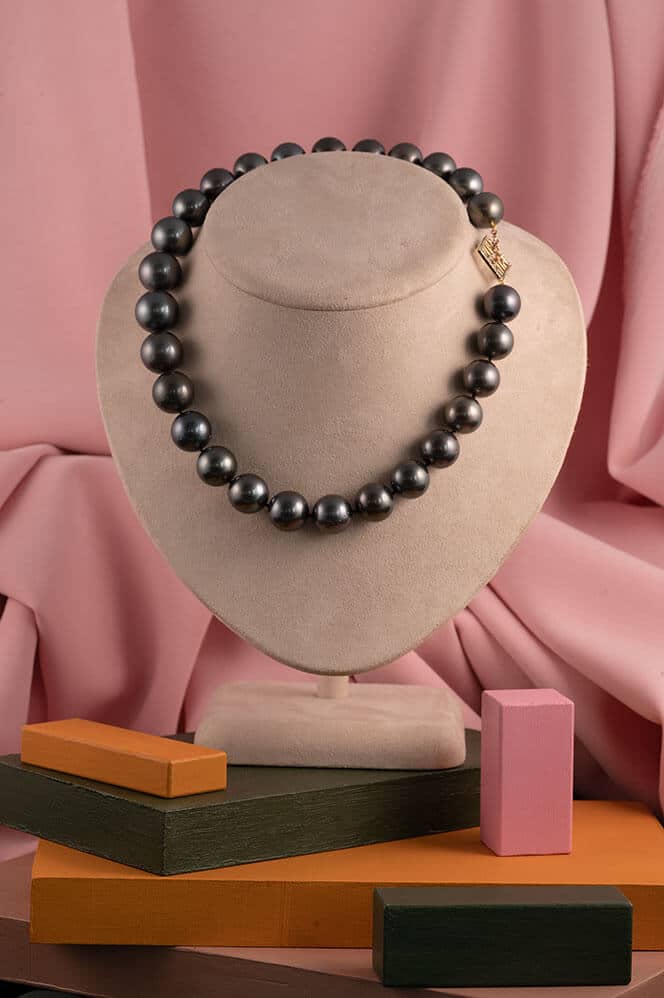 Design Tahitian Pearl Jewelry With The Intrepid Wendell
The dark base and eye-catching overtones of Tahitian pearls are beautiful details for rings, earrings, necklaces, and bracelets. Larger Tahitian pearls are ideal for statement pieces, like large drop earrings or pendants.
The Intrepid Wendell is a bespoke jewelry designer that can use Tahitian pearls in a fully custom piece. We source our Tahitian pearls from the world's largest pearl market in Hong Kong after they have been obtained from various sources worldwide. Our in-house GIA-certified gemologists test every stone we source to verify the quality. Work with our passionate designers to conceptualize a piece unlike any ready-made jewelry. Our skilled artisans create your custom design with close attention to detail to give you a stunning result.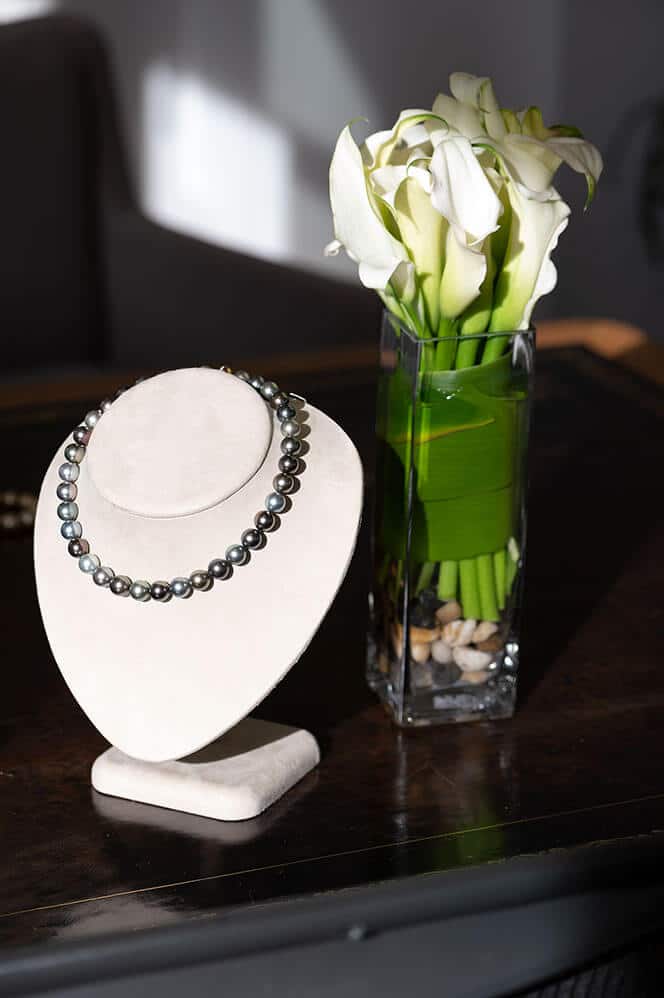 Contact Us Today
Tahitian pearls are one of three pearl varieties we work with. We can collaborate with you to design striking Tahitian pearl pieces that make excellent gifts or additions to your personal collection. Contact us and work with The Intrepid Wendell to design a bespoke piece.
Design With Us Today