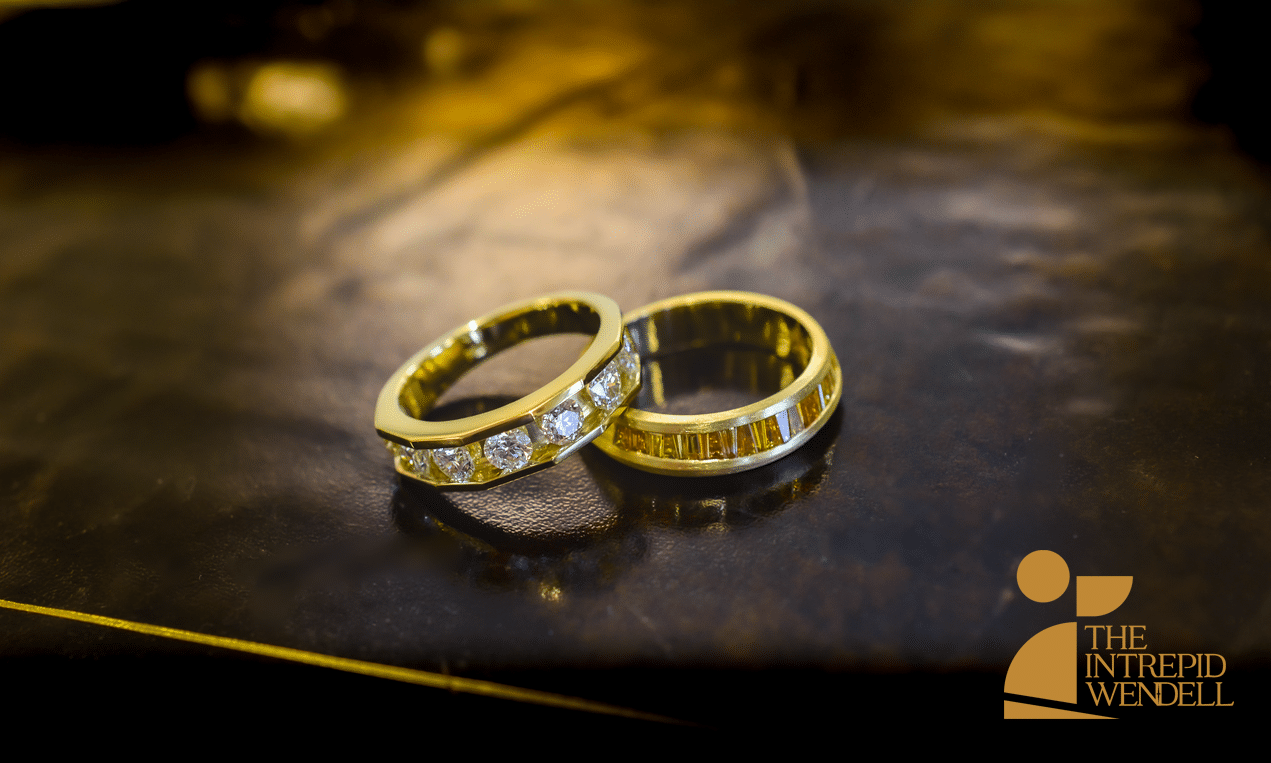 Bespoke Wedding Bands
A wedding band is one of the most important pieces in a personal jewelry collection. You wear your wedding ring every day, so this piece must be exceptionally wearable and made from high-quality materials. These rings also symbolize partnership, and the ideal bands are as unique as your love story.
Bespoke wedding bands for women and men can feature symbolic stones, contemporary cuts, and distinctive settings. The Intrepid Wendell is a custom jewelry designer that can make your design a reality.
Design With Us Today
Custom Wedding Rings to Represent Your Story
When you work with The Intrepid Wendell,  you get to work with a team of inspired designers and craftsmen who can create a wedding band set that symbolizes your relationship. The process begins with a dedicated designer who will take the time to understand your story and propose potential designs for your wedding rings. Collaborate with your designer to choose the materials and gemstones that will make your bands meaningful and wearable.
Custom wedding bands allow you to have two rings that are unique from one another yet connected. A pair of wedding rings may fit together through the design of the bands and settings. You might use one large central stone on one ring and a smaller set of the same stones on the other. The process creates space for this creativity, so your bands are unlike anything ready-made.
When you have a final design, one of our talented artisans will bring your wedding bands to life. The handcrafting process involves a remarkable level of detail to honor every element of your wedding rings. With complete control in the crafting process, we maintain our high expectations of quality through every stage. We work with you to ensure every detail is exactly as you pictured.
After the crafting process, you and your partner will have a one-of-a-kind wedding band set that will timelessly represent your love story. The time and thought you put into designing your custom wedding bands speaks to your dedication to your relationship and how much you value your partner. Your bespoke bands will be worthy of representing your relationship well into the future.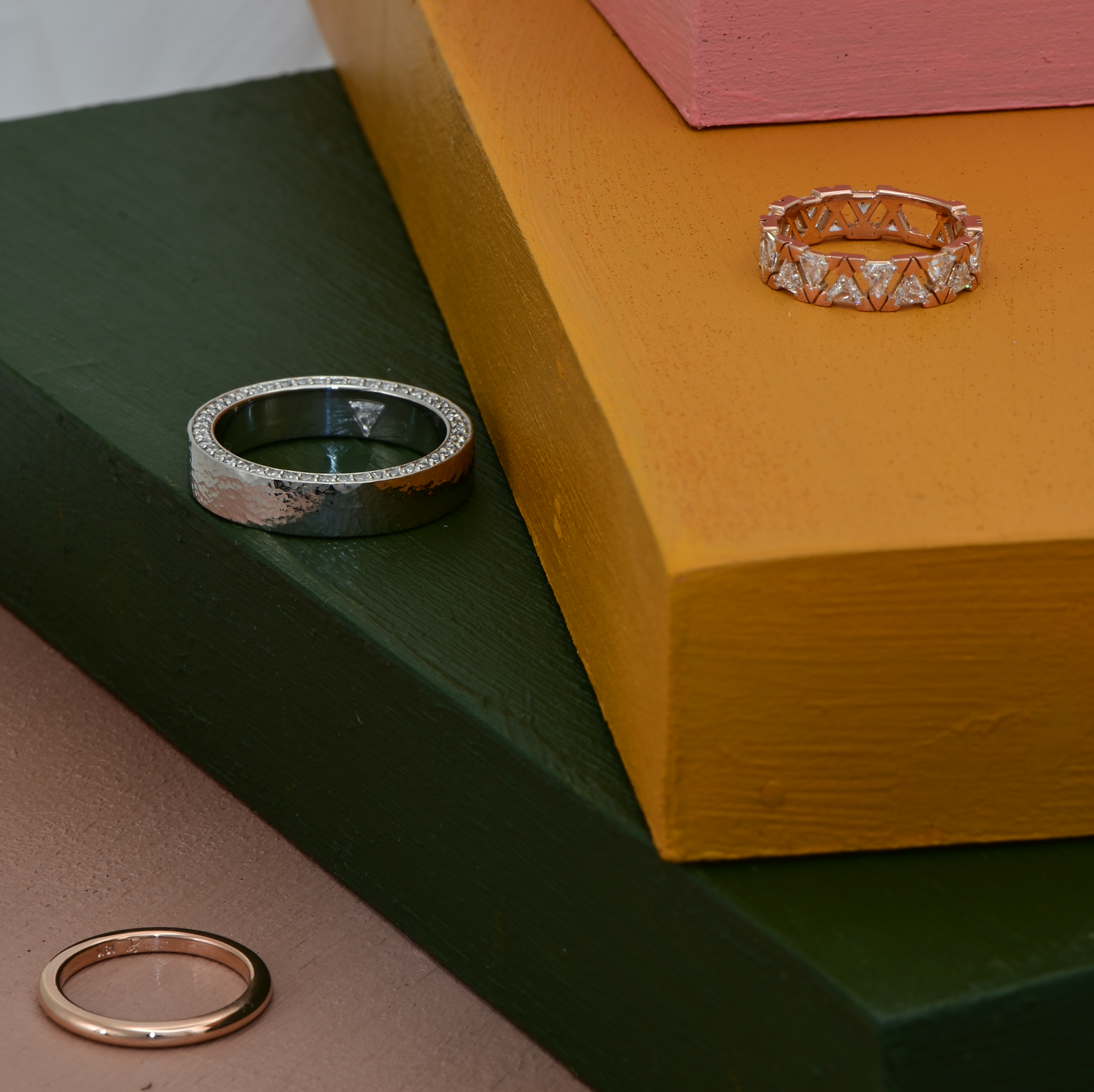 The Finest Materials for Timeless Wedding Rings
The Intrepid Wendell sources materials worldwide to offer a selection of stunning gemstones for your custom wedding rings. Skilled miners unearth these incredible stones in countries like Madagascar and the Philippines. Our in-house GIA-certified gemologists carefully test every gemstone we use to verify the highest quality stones for your bespoke piece. Our gem collection features pearls, diamonds, sapphires, rubies, and many more stones from across the globe.
Our artisans also work with various metals to create your ideal wedding bands. Classic metals like white gold and yellow gold may suit your style, or you can select popular metals like platinum or rose gold. If your dream wedding bands use a combination of metals, your designer will include this detail in your final design.
Customize Your Wedding Bands With The Intrepid Wendell
The Intrepid Wendell offers a detailed design process to make bespoke wedding rings. With our GIA-certified gemologists, passionate designers, and skilled artisans, your wedding band set will represent your partnership. Contact us today to get started.
Design With Us Today