Pyrite Gentleman's Set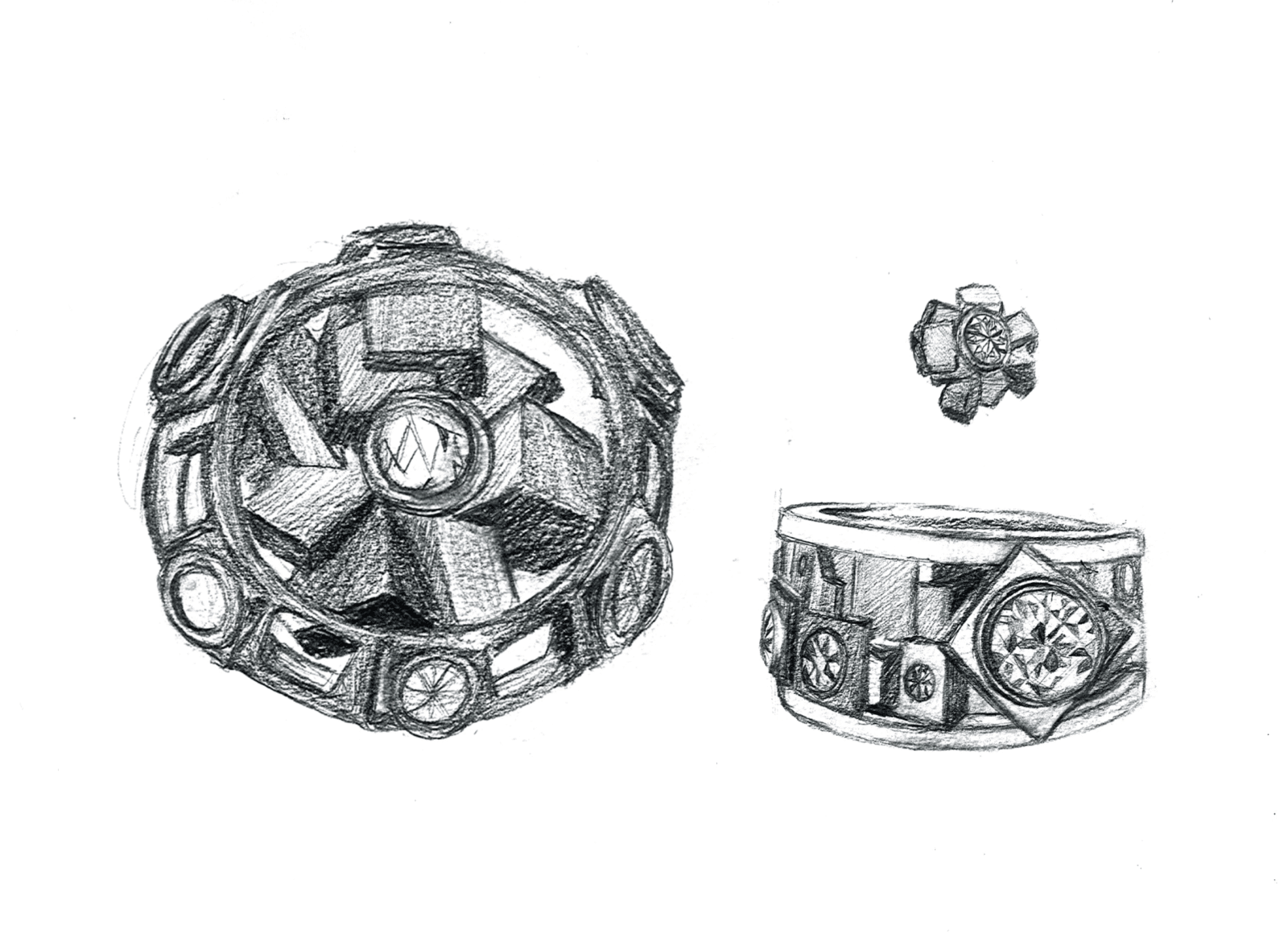 Inspiration
Diamond, platinum, and white gold gentleman's set of a ring, buttonhole studs, and cufflinks.
Cleverly inspired by the geometry of pyrite.
This set was commissioned by a man who brought in a large quantity of diamonds he inherited from his aunts.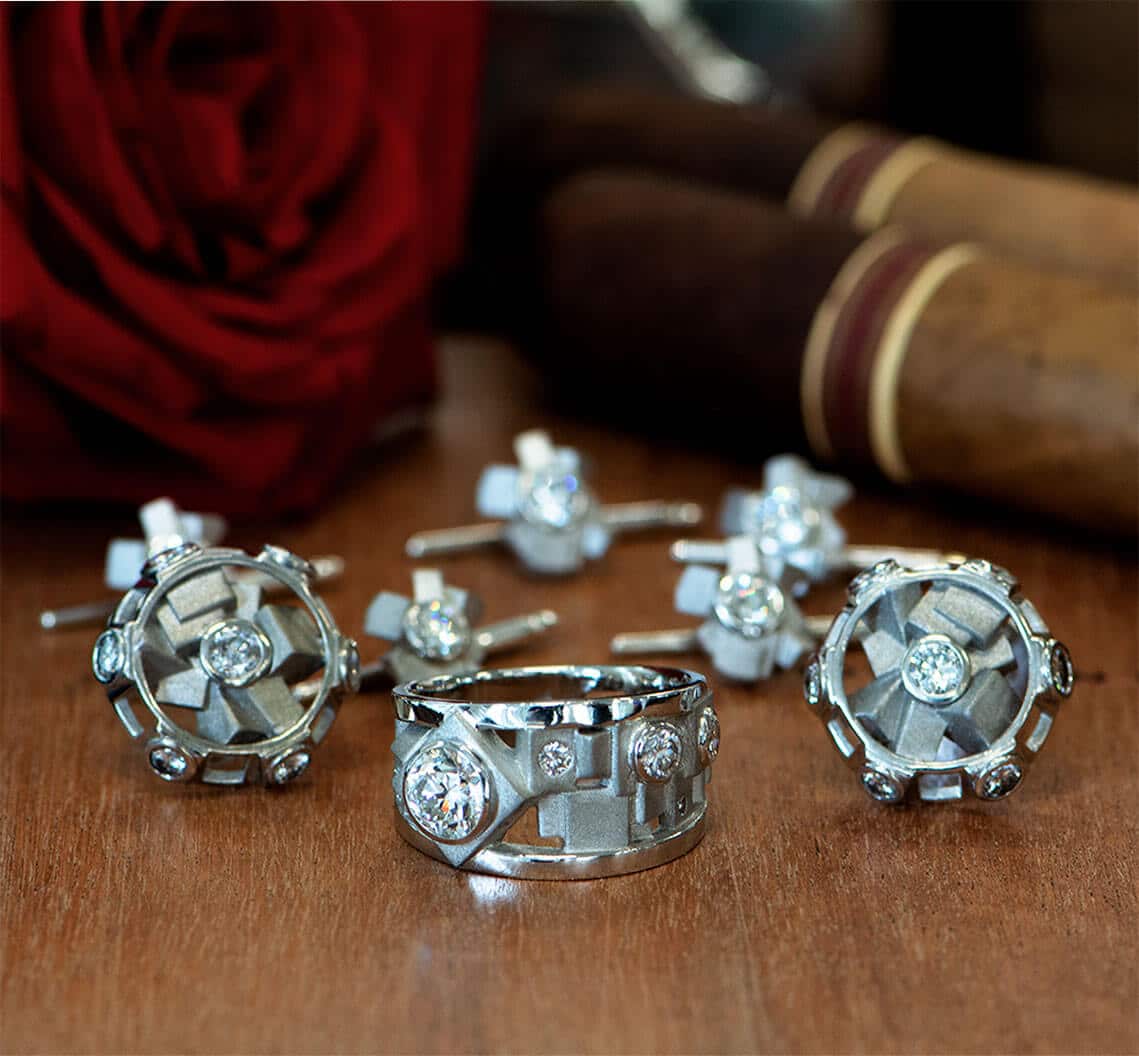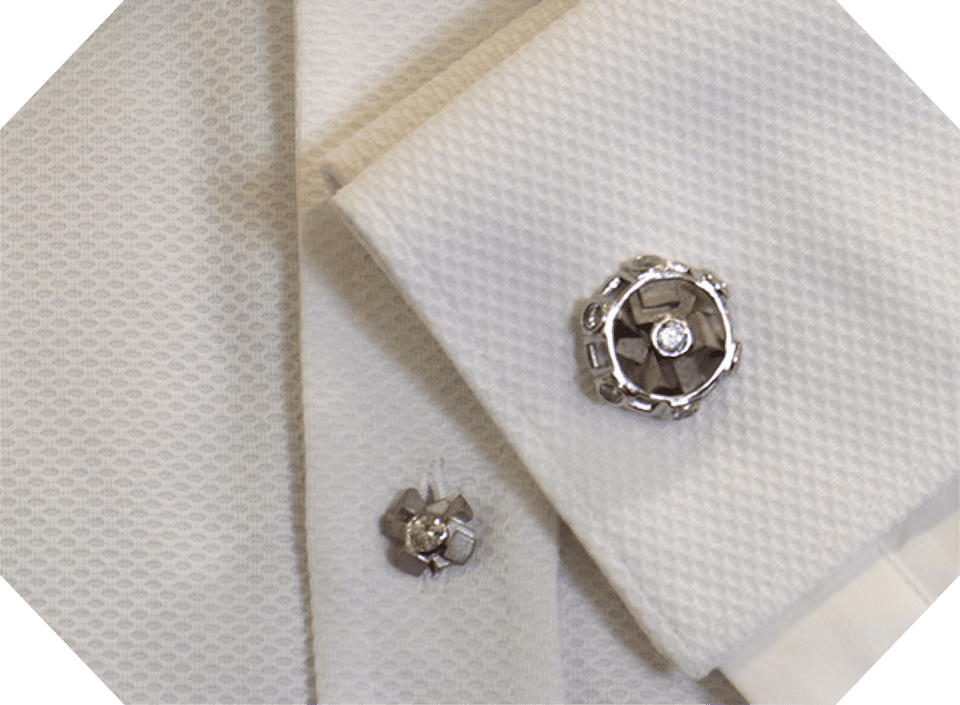 This set takes inspiration and design cues from the geometry of pyrite.
Process
The design challenge for The Intrepid Wendell was that he wanted to wear them himself in a set that was decidedly masculine.
"Pyrite," platinum, diamond, and gold set for a gentleman, shows the versatility of diamond when used in men's jewelry.