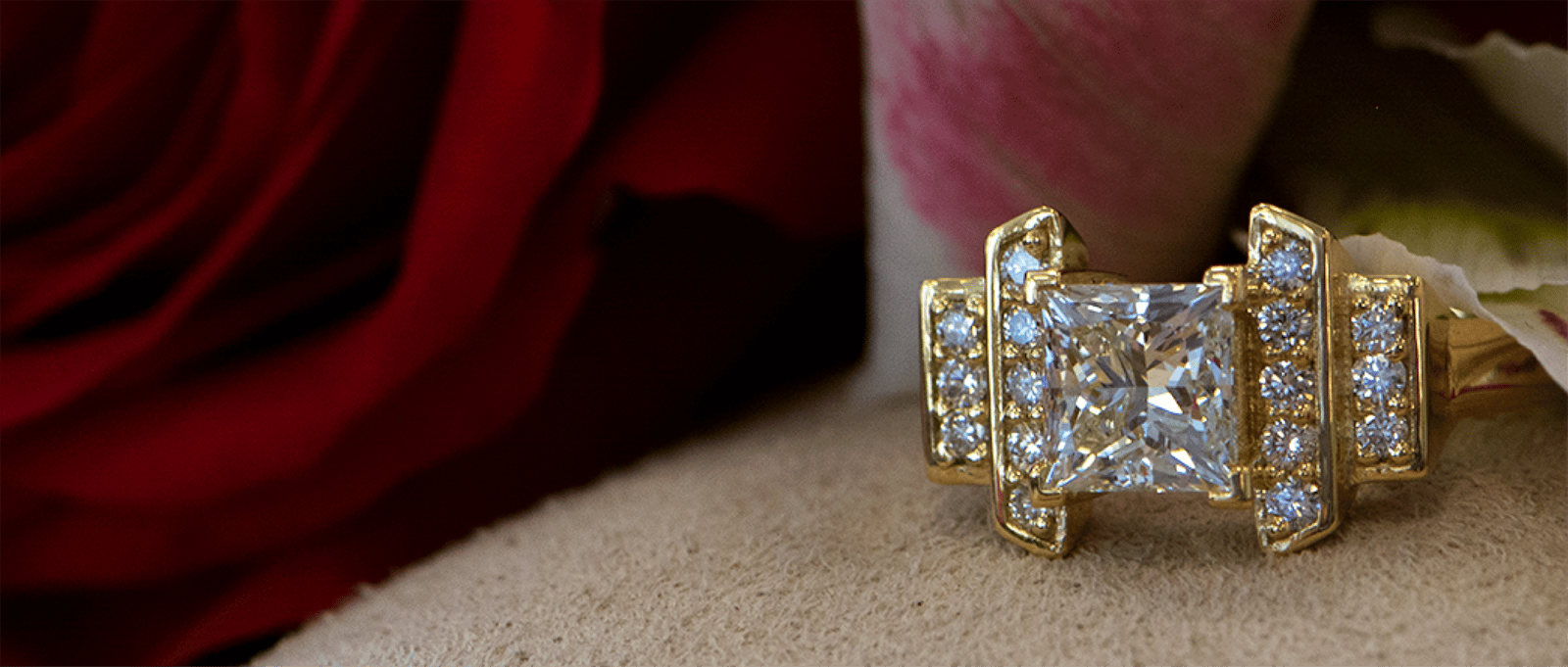 "French Deco" 18-karat yellow gold and diamond Engagement Ring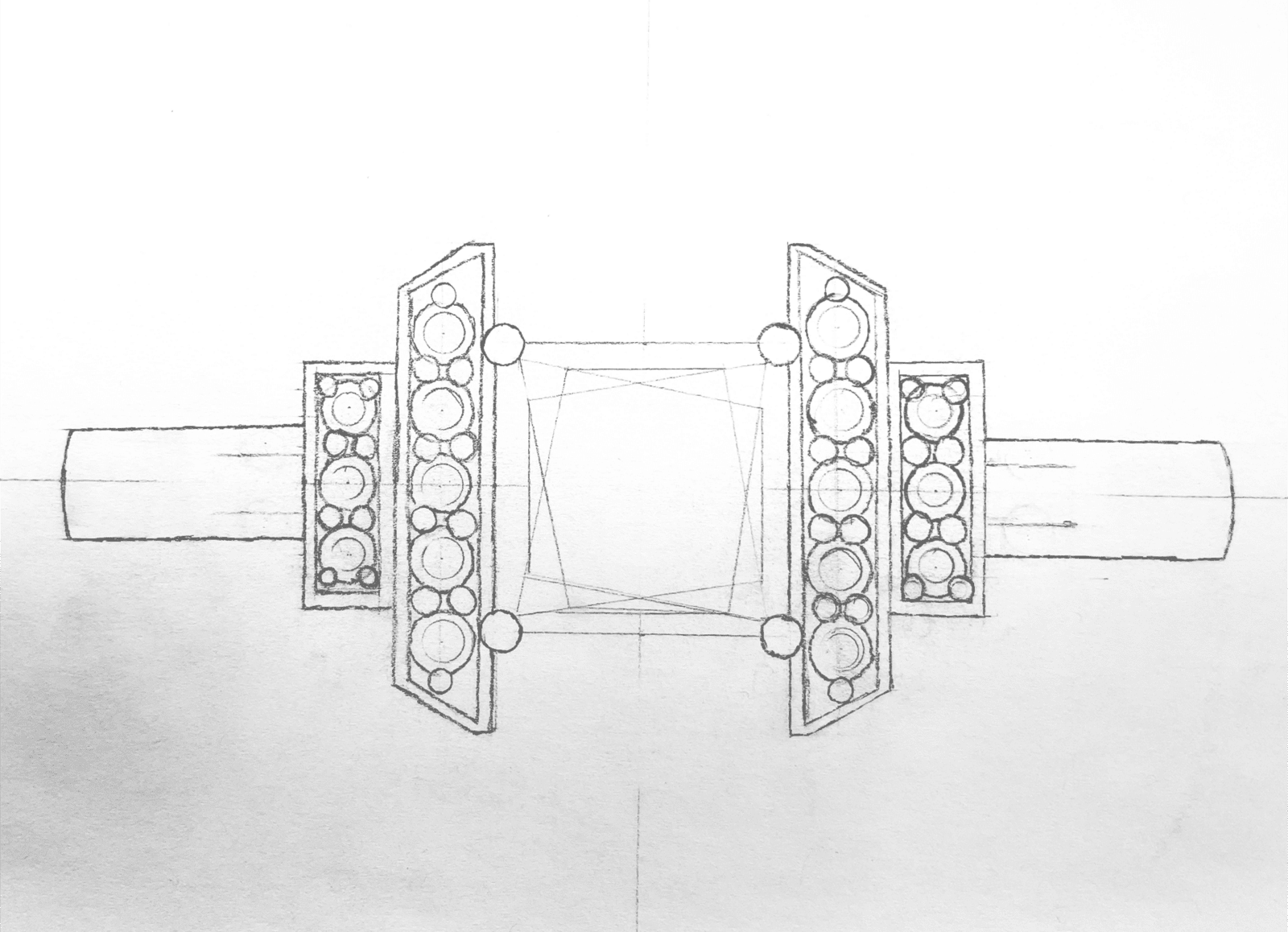 Inspiration
This ring was designed for a performing artist who lived in France. Commissioned by her fiancé, this ring shares the joy of the relationship and the history of the couple.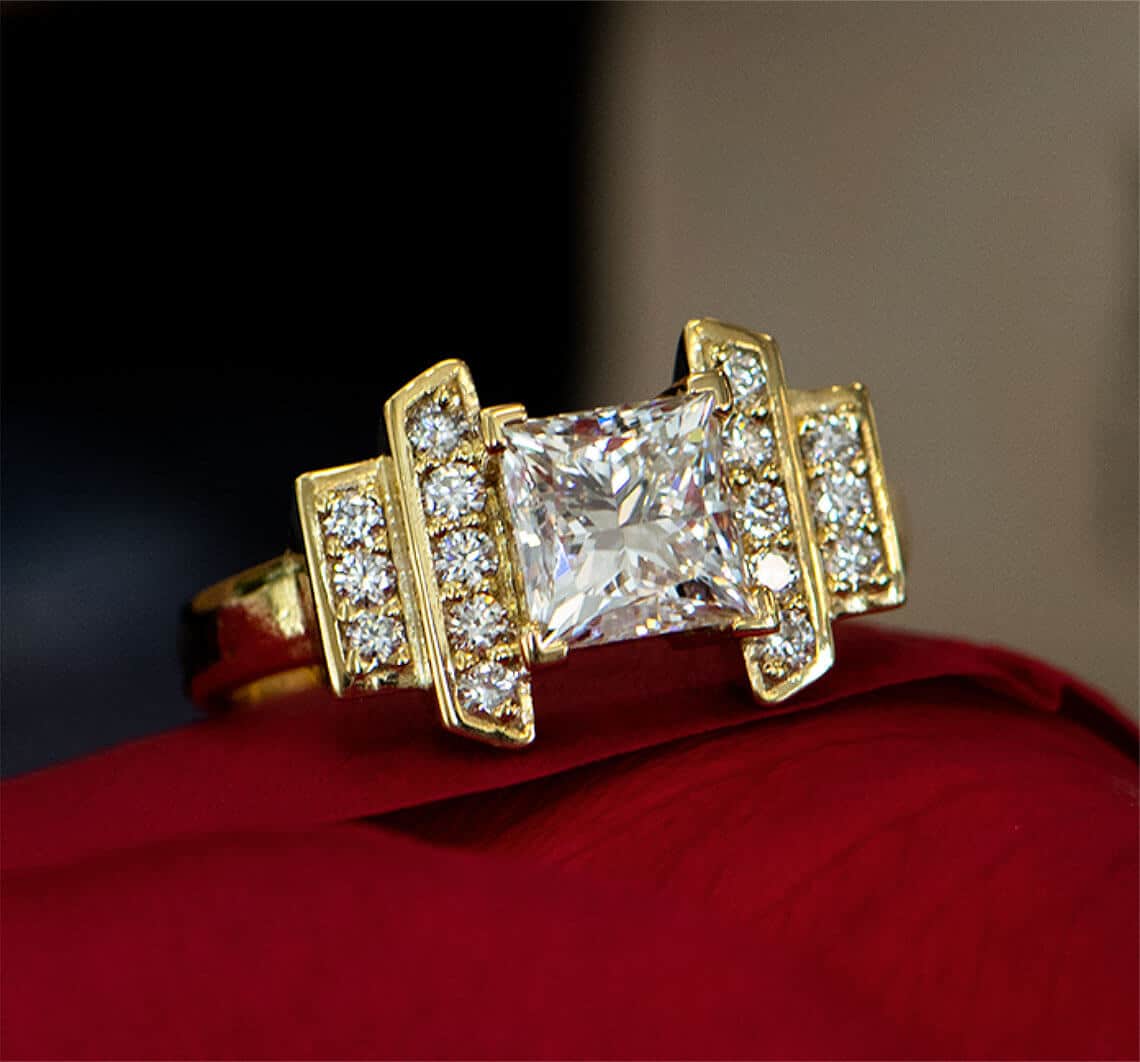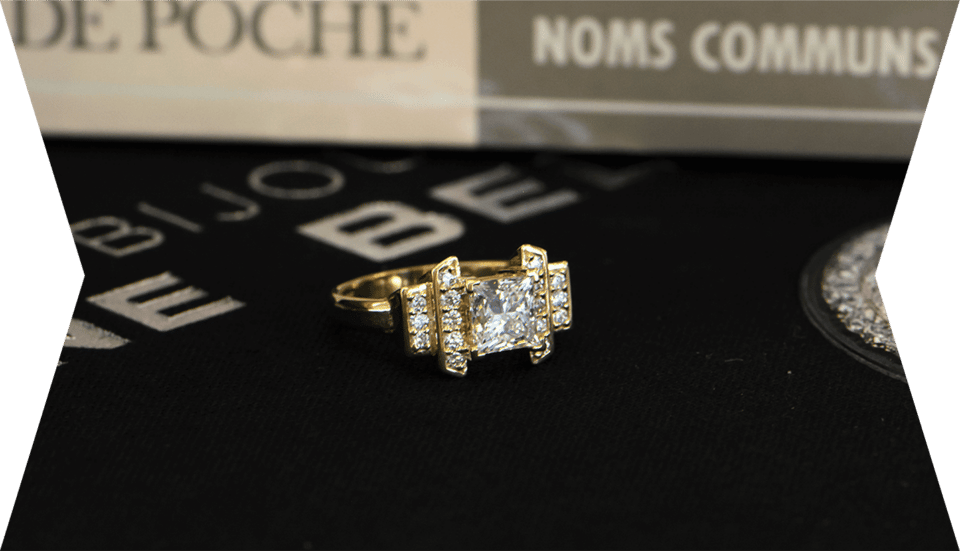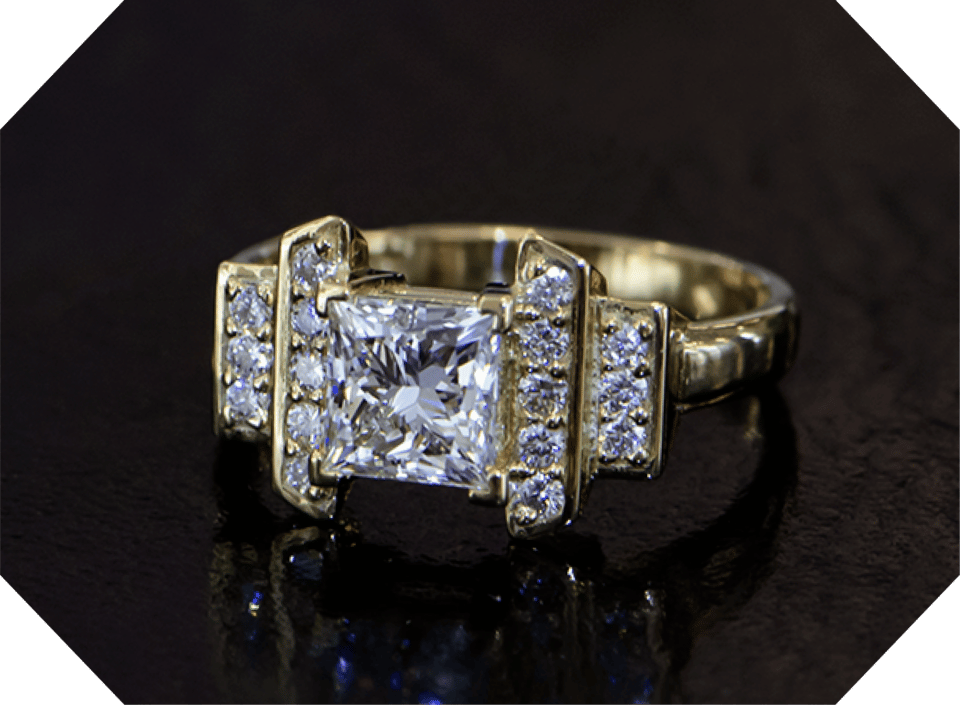 The French Deco style is defined by bold geometry, a streamlined look, and high-quality craftsmanship.
Process
Embracing the French Deco style, this engagement ring is made from 18-karat yellow gold and seventeen diamonds.