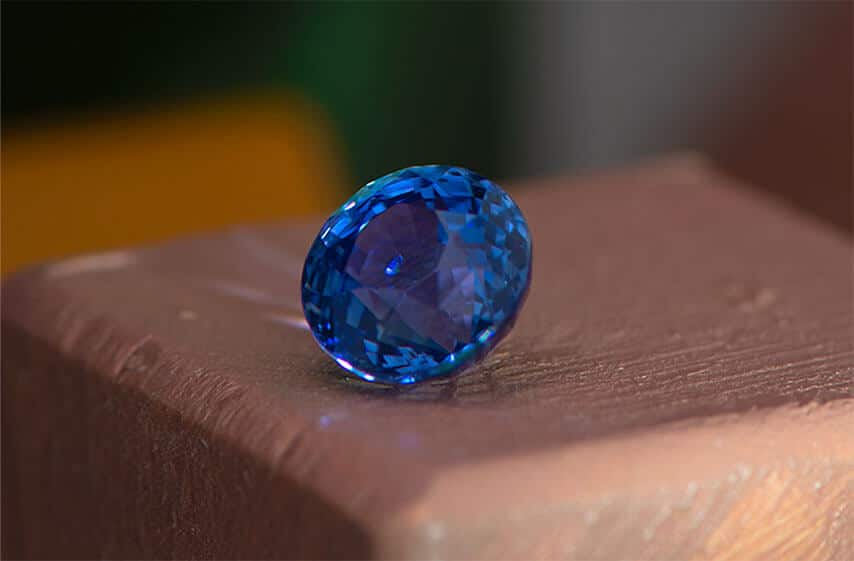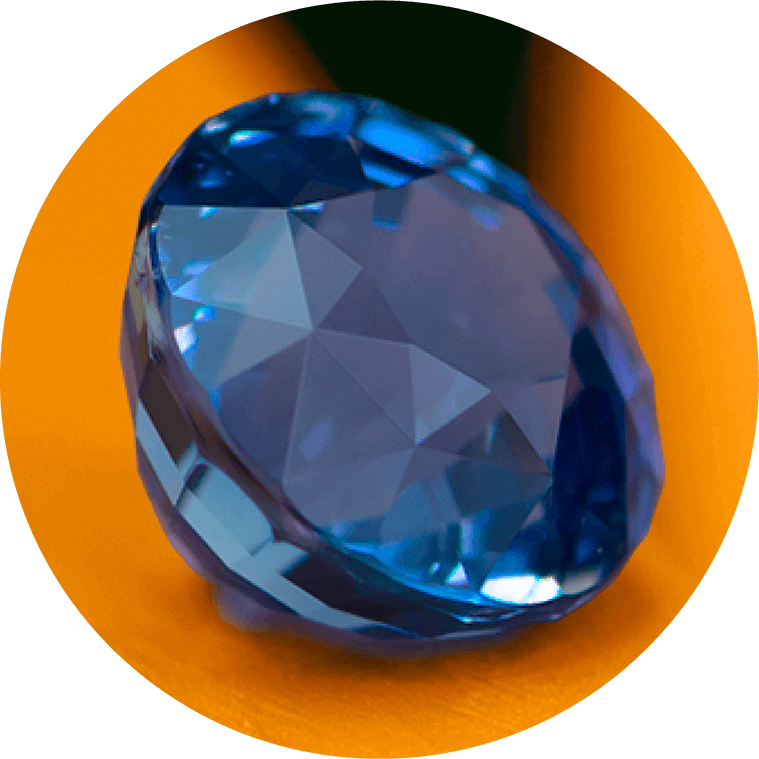 Sri Lankan sapphires are found primarily in riverbeds and are mined without heavy machinery.
Notable Qualities
About the Ceylon Sapphire
Sri Lanka has been a source of gem mining for centuries. Ceylon sapphires made the locale famous because these stones had a vibrant medium blue. While all colors of sapphire can be sourced from Sri Lanka, Ceylon sapphires have the highly valued blue color most often associated with the stone.
Blue sapphires have a rich history dating back to ancient Greece and Rome. Royalty in these societies wore blue sapphires because they were believed to protect the wearer from harm. Clergy in the Middle Ages used the blue stone to symbolize heaven. Modern royals have also worn sapphire jewelry. Princess Diana's engagement ring is a notable 12-carat Sri Lankan sapphire that Kate Middleton now wears.
Today, Sri Lankan sapphires are among the highest quality sapphires available. Other countries have blue sapphires, but many have a darker color, which is not as prized as the medium blue in Ceylon sapphires. While color and size affect a blue sapphire's value, cut also significantly impacts the price. The right cut truly showcases the stone's color and requires time and attention to detail.
Specifications
Hardness

9

Color

Blue

Species

Natural Corundum

Variety

Natural Sapphire

Carat Weight

3.58cts

Cut

Modified Brilliant Cut

Treatment

None
Bespoke Blue Sapphire Jewelry From The Intrepid Wendell
A Sri Lankan sapphire is a stunning addition to any piece of jewelry. These stones are ideal for rings, pendants, bracelets, and pairs of earrings. The Intrepid Wendell can design and craft a bespoke sapphire piece for your loved one or personal collection.
Our passionate designers discuss your vision with you to draft possible designs for your piece. You will collaborate to decide on the details that speak to you to create your final design. Then, our skilled artisans will make the design a reality with your preferred materials. We ensure you receive the highest quality sapphire through verification by our in-house GIA-certified gemologists. These professionals test every stone to verify the quality.
Start Designing Today
The Intrepid Wendell creates timeless and unique pieces with gemstones from around the world. Ceylon sapphires are gorgeous stones that can add striking color to your bespoke piece. With many sizes and cuts of sapphire available, you can design a piece that fits into your collection. Contact our team today.