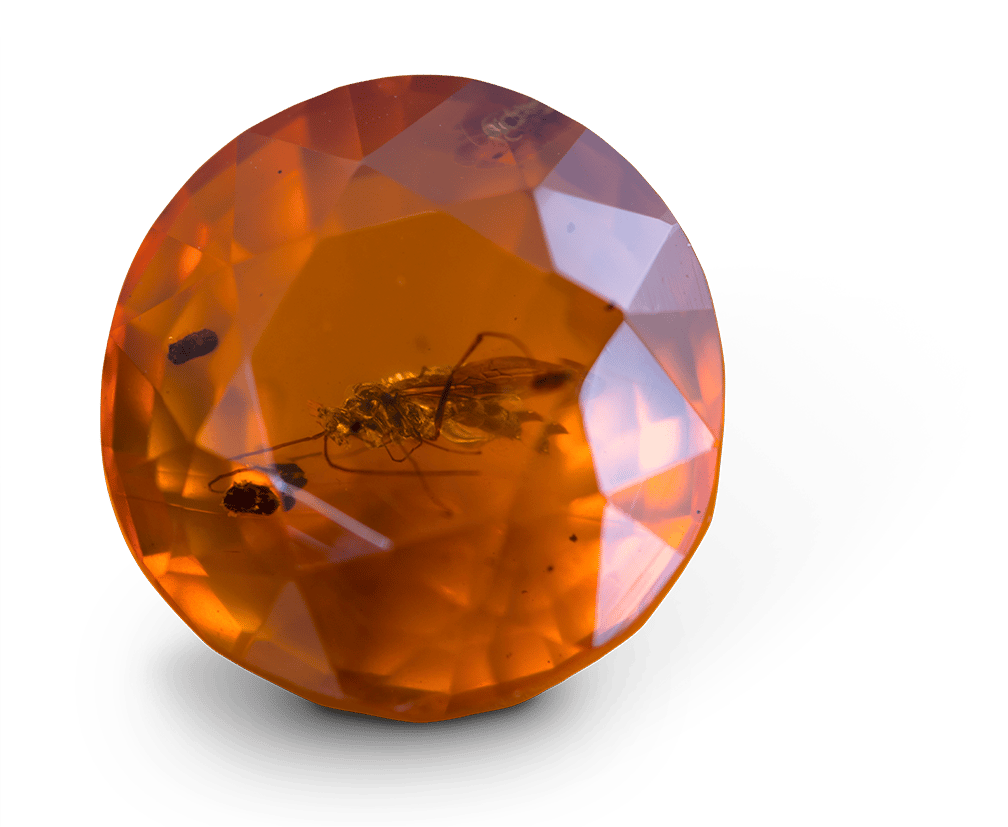 Faceted Amber with Mosquito Inside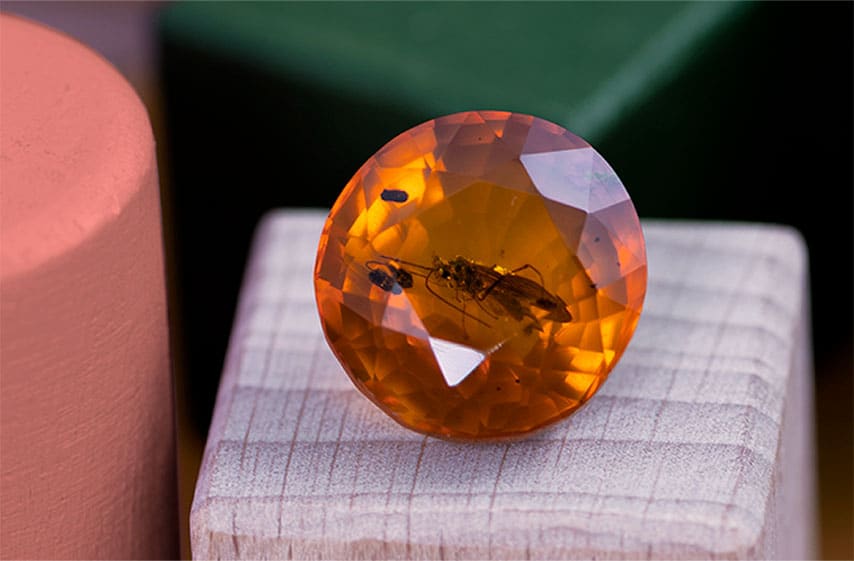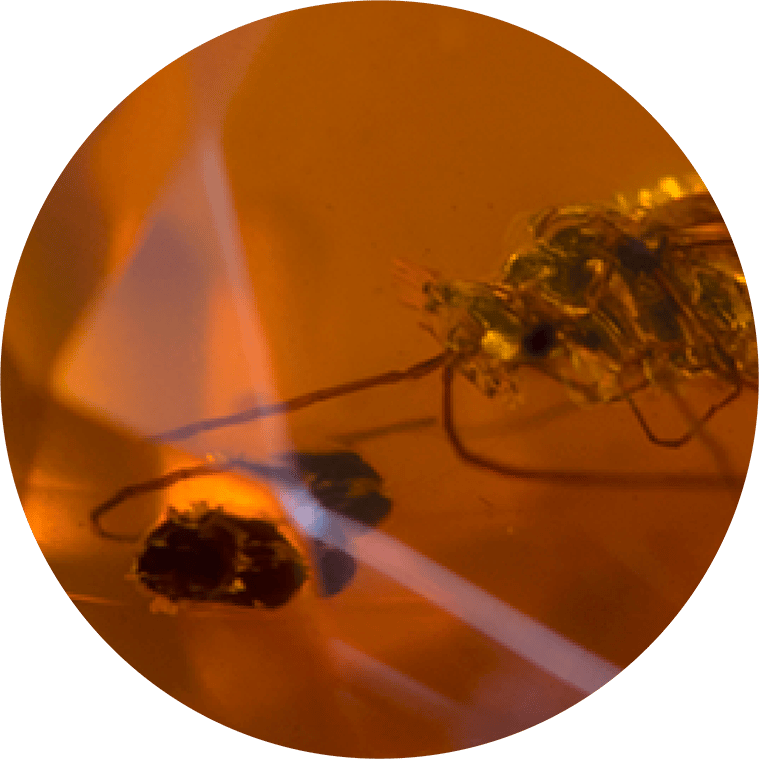 Amber is fossilized tree sap that is at least one million years old. Rare amber contains traces of ancient life – including insects, spiders, and even dinosaurs.
Notable Qualities
Amber is a purely organic gemstone. Very rarely, an entire prehistoric flower or animal is trapped and visible inside a piece of amber. This example has been faceted to exhibit its treasure: an entire 99-million-year-old mosquito.
Specifications
Hardness

2-2.5

Color

Yellowish Orange

Species

Amber

Carat Weight

8.82cts

Cut

Brilliant Cut, Pavilion: Step Cut

Inclusion

Mosquito