Washington D.C., 2018
The Top 7 Airport Lounges In The World
Travel is an art. It's a blend of luxury and leisure, converting experience into memory. Time spent in airport terminals is forgettable at best, and regrettable at worst. You are overcharged, underappreciated and processed like livestock. That is precisely why spending that time in a first class airport lounge is worth its weight in gold. It's a relaxing oasis every traveler should experience.  And so, if you're traveling through any of the following cities, consider yourself fortunate. These are the Top 7 Airport Lounges in the World.
The Top 7 Airport Lounges In The World
Opened in 2021, a brand new, two story First Class Lounge offers "La Premiere" service. A car will pick you up and check you in directly at the Lounge. Once inside, the appealing, retro modern aesthetic graces the lounges, echoing the stylish luxury of the Jet Set Era. The food and beverage selection are genuinely world-class, anchored by a first-class restaurant where the menu was crafted by Micheli chef Alain Ducasse.  Even coffee and water are served on silver platters. The curved interior puts you at ease, leading to a wellness area featuring a full-service spa and beds for relaxation.  Access to the Lounge comes with every Business and First Class ticket, and is available a la carte to all Air France passengers for an additional fee.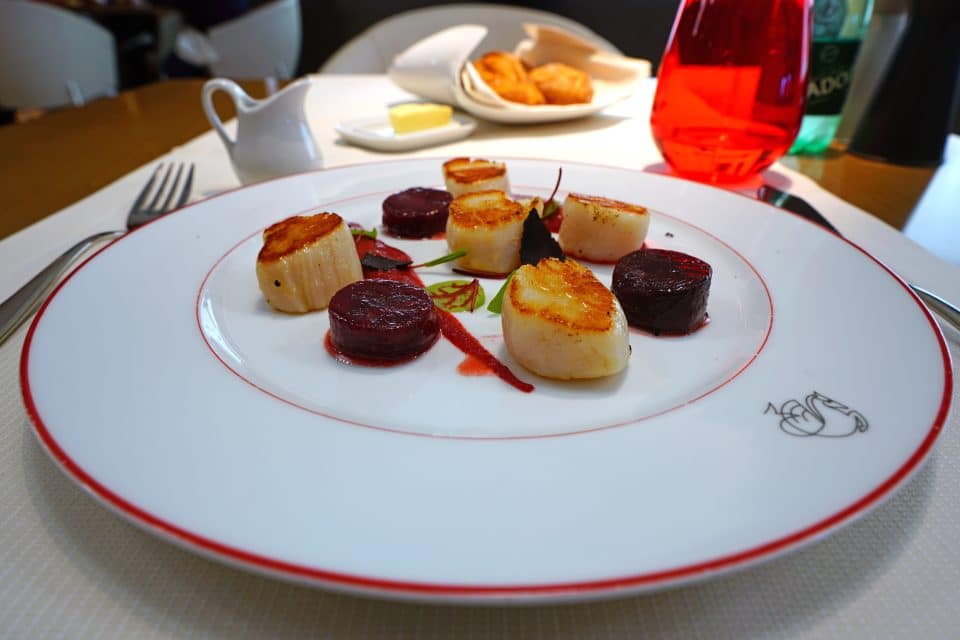 At Frankfurt Airport, a First Class lounge will not suffice. Lufthansa opened an entire terminal for First Class passengers. Pull your car up to the terminal, and a valet will park it. Enter the space filled with easy chairs for relaxation, and office space for business travelers. Food & beverage menus are premium, served a la carte. The bars offer over a hundred different whiskies. There is even a private cigar lounge. The Terminal is available to all First Class Lufthansa passengers, and you may invite a ticketed guest from the same flight to accompany you.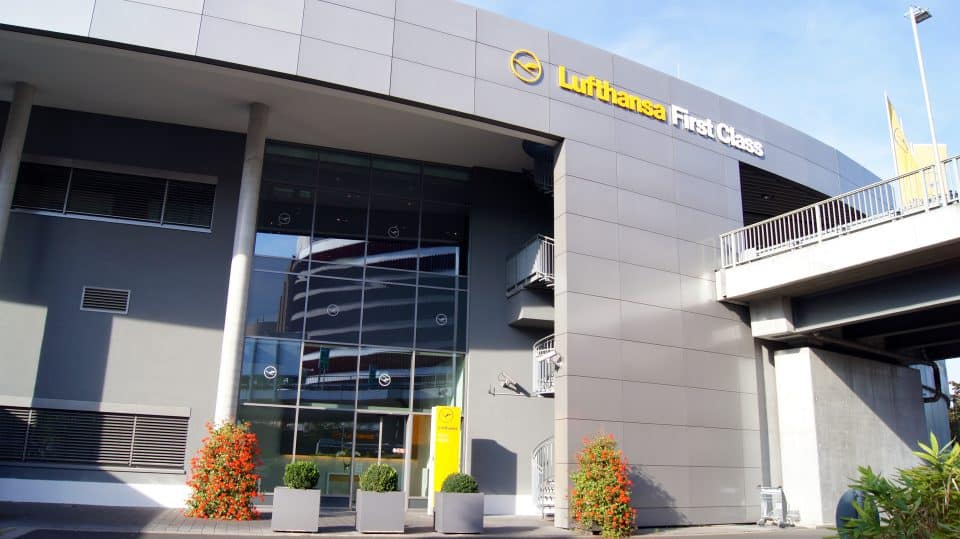 Swiss offers several lounges at Zürich Flughafen, but none more luxurious than Swiss First Lounge E. When you first arrive, a wine humidor greets you with over a thousand wines from across the globe. For business travelers, Swiss First Lounge E features two hotel rooms, mini suites that seat 4-6 for rest or work, a VIP room, and a Conference Room.  There are two restaurants, one a 5-star á la carte restaurant where chefs fulfill individual culinary wishes, and an American Diner.  The lounge offers travelers private bedrooms with comfortable beds and a breathtaking view of the Alps. Finally, if you need fresh air, step out on the 352 m² terrace.  Access is available to First Class guests on SWISS, Lufthansa and HON Circle.
The Pier is Cathay Pacific's newest First Class Lounge at Hong Kong International Airport. Uniquely conceived, the Pier distills essential Hong Kong experiences into a single location for travelers. Elegant spaces like the Teahouse and Noodle Bar can only be experienced at the Pier. Adorned with soothing wooden walls and earthbound ambiance, the lounge creates a sense of home while you are passing through. Access is available to First and Business class passengers and Oneworld partner program members.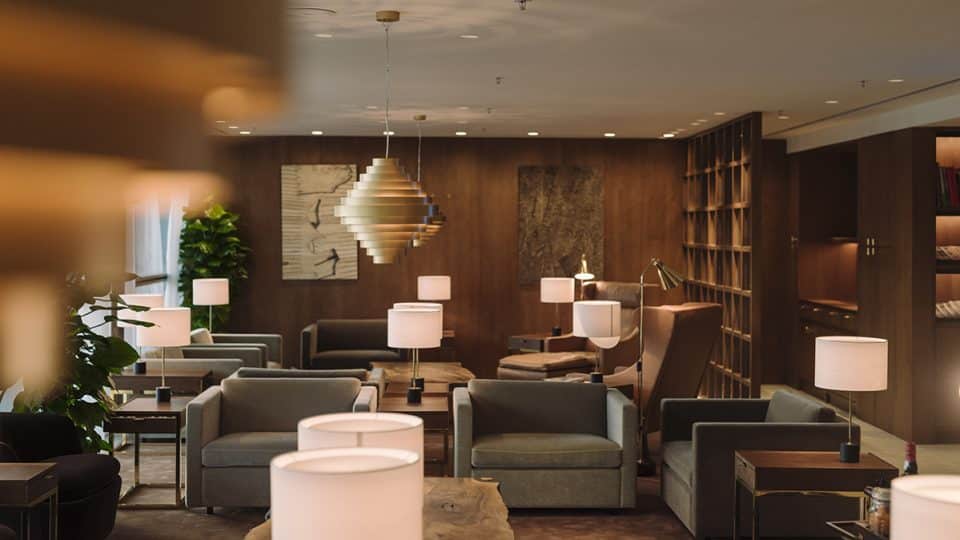 Etihad's First Lounge at Abu Dhabi International Airport is ideal for fit travelers as it's the only lounge on the list featuring a gym. Open 24 hours a day in Terminal 3, the lounge boasts Middle East inspired dishes, beverages from the Etihad cellar and premium cigars. Private VIP rooms grant you a much needed space to relax. Or if you would prefer to workout before your flight, the Fitness Room is at your disposal. Available to Etihad Guest Platinum members or First Class flyers, all passengers at Abu Dhabi may pay to access First Lounge.
A private oasis at Suvarnabhumi Airport, Thai Airways Royal First Class Lounge is replete with spectacular amenities like an hour-long, complimentary massage.  Featuring á la carte dining, shower suites, and sleeper rooms, the First Class Lounge is the perfect place to recharge before an international flight. Given the stress of air travel, what better place to receive a massage?  The Lounge is reserved for elite status and premium ticket passengers.
Less than one year old, United's Polaris Lounge at Washington Dulles Airport is where power brokers recharge before long-haul international flights. Only accessible to travelers with a First Class or Business Class ticket, the Polaris lounge boasts 355 comfortable chairs, many within pods with a table top for dining, work, or charging electronics. There are two restaurants – a self-service buffet and an a la carte restaurant.  A bar is centrally located in the lounge. Its modern design makes it a focal point.  There are 13 individual restrooms, six shower stalls, and two private sleep pods reservable for up to 60 minutes at a time.  For international dignitaries, there is no better way to arrive in the United States.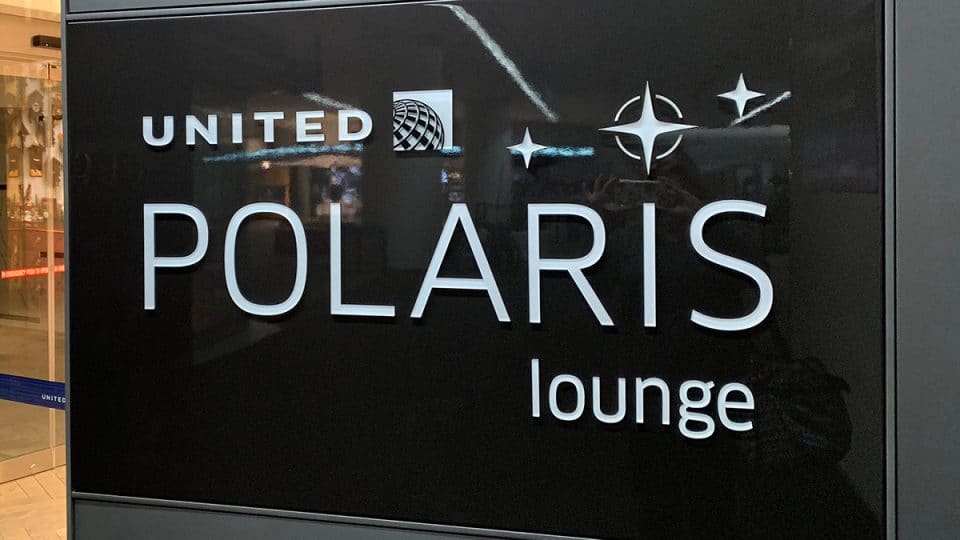 Conclusion
Few of us enjoy layovers at the airport. Those who do, must frequent places fitting the title Best Airport Lounges in the World.  These seven lounges represent state of the art luxury in travel. Waiting in airports is necessary. These First Class lounges make waiting a true pleasure.