Washington D.C., 2018
Orange wine is here to stay, again
Red or white? It's an age-old question. Which wine do you prefer? For the past 8,000 years in Georgia, the answer has been orange. While some may hear "orange wine" and think "mimosas", sommeliers with refined tastes can attest to the enduring popularity of orange wine. Why has this well-kept secret grown so popular in recent years? Orange wine is natural. It pairs well with more meals than red and white. Orange wine offers a versatility that should give it staying power in the West that it's enjoyed for millenia in Eastern Europe.
What is orange wine?
What is orange wine? "Orange" pertains to the color, not the fruit. The amber hue comes from leaving skins of white grapes and the juice together. White wines typically separate the skins from the juice before fermentation. Red and rosé wines leave the skins of red grapes contact the juice. As such, orange wine has more in common texturally with red and rosé than white wine. It's combines the bolder, more full-bodied taste of a red with the lightness of a white, and hints of honey.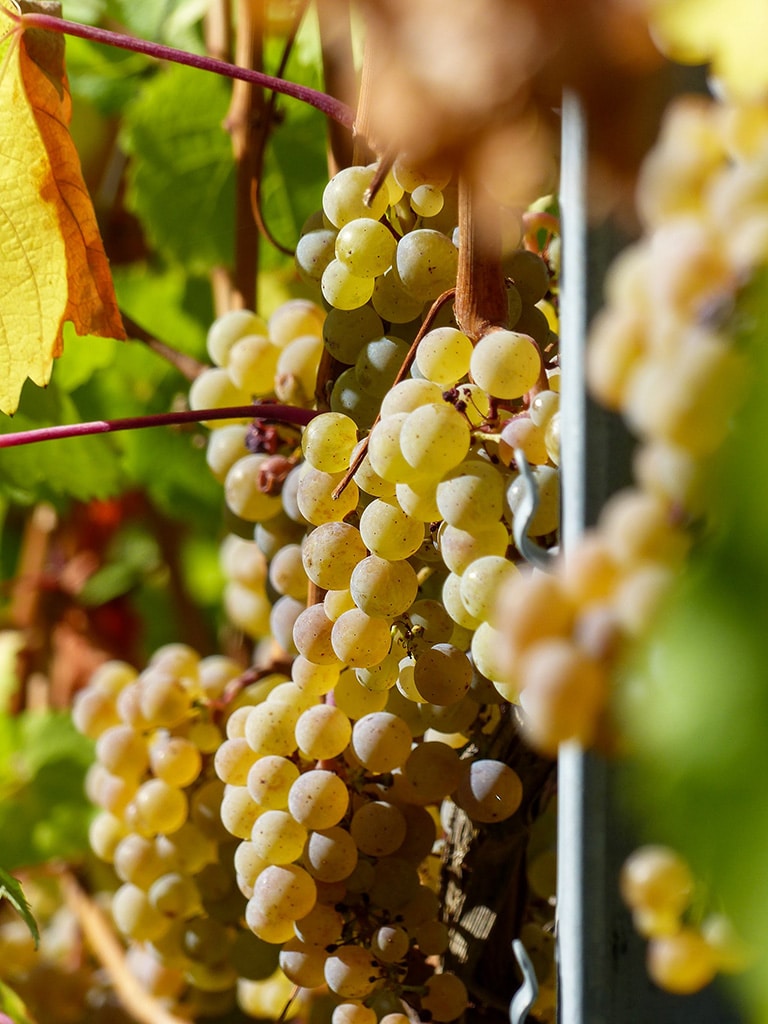 The process was developed in Georgia before recorded history. Using a qvevri, a bulbous, egg shaped terracotta barrel lined with beeswax to prevent the spread of bacteria, the juice of white grapes pairs with skins to create the sunset colored wine. As it ferments, a stone plate seals the qvevri and the wine ages for months to years. In fact, the world's first wine was made using this qvevri process in Georgia over 8,000 years ago. In a world embracing paleo, keto friendly, organic lifestyles, this ancient style of wine is increasingly popular.
Orange wine food pairing
Orange wine is an acquired taste. Its versatility enables orange wine to pair well with a broad array of cuisine. Any vineyard will have recommendations for which foods pair best with their orange wine, but generally speaking, lighter varieties match charcuterie while bolder tastes are kebabs and bleu cheese. Aromatic varieties are well-suited to the spice of Indian and Thai cuisine.  Once you imbibe a glass of orange wine with your next fine dining experience, appreciation will follow.

Orange wines to try now
Teliani Valley JSC Glekhuri Rkatsiteli Qvevri 2019
The Rkatsiteli is one of the oldest grapes in the world. It's a white grape with red stems. Teliani Valley has unlocked the secrets of a vintage dating back to 3000 BC. The indigineous Georgian Rkatsiteli grape comprises 100% of this orange wine.  In 2021, Teliani Valley JSC won a gold medal at the International Wine & Spirit Competition with a rating of 96/100.  The IWSC recognized this vintage as the finest orange wine in the world. 
Thanks to the Rkatsiteli grape, the IWSC Tasting Note describes this wine as "intense and bursting with a multitude of aromatic joys" like "Seville marmalade" and "gingerbread."  It "delivers plenty and promises even more with food." Order a bottle for your next fine dining experience. One glass and you will agree.
Paraschos Amphoreus Ribolla Gialla 2015
This sultry orange comes from the 90-year-old vines bearing Malvasia grapes, harvested by hand, and fermented over two months. The organic Italian wine offers aromatic flavor with notes of dried fruit and hints of honey that create a mineral nuance. Savor a glass the next time you enjoy a filet of sole.
2020 Deovlet 'This Time Tomorrow' Pinot Grigio Ramato
A modern take on the ancient vintage, California-based vineyard, Deovlet offers an orange wine made from a Pinot Grigio grape.  "Ramato" refers to the prolonged contact between skin and juice that results in the auburn hue classifying this wine as "orange." The palate possesses lovely notes of sun tea, peach pit, and herb blossom, pairing beautifully with lobster or mussels. Open a bottle and 'this time tomorrow', you will be pleased with your selection.
Where to buy orange wine in Washington D.C.?
Orange wine is more than a trend. 8000 years of tradition prove that it's here to stay. 
Intrigued? If you seek these orange wines, and the finest wines the District has to offer, you can find them at Bacchus Wine Cellar, Calvert Woodley or Schneider's of Capitol Hill.